Shaun Mcapine Memorial Gallery
Available as Framed Prints, Photos, Wall Art and Gift Items
Choose from 1 pictures in our Shaun Mcapine Memorial collection for your Wall Art or Photo Gift. Popular choices include Framed Prints, Canvas Prints, Posters and Jigsaw Puzzles. All professionally made for quick delivery.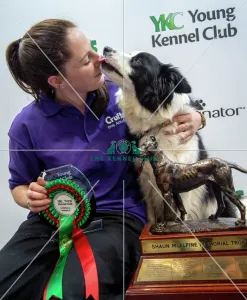 Featured Print
Crufts 2019 - Day Four, NEC, UK - 10 Mar 2019
Picture shows Shaun McApine Memorial Young person of the Year award winner Imogen Woodman , (Sunday 10.03.19) the fourth and final day of Crufts 2019 at the NEC, Birmingham.
© BeatMedia
20190310, Crufts 2019, Imogen Woodman, Shaun Mcapine Memorial, Young Person Of The Year Award