Angela Phillips Gallery
Available as Licensed Images. Choose your image, select your licence and download the media
Choose from 2 pictures in our Angela Phillips collection for your Wall Art or Photo Gift. Popular choices include Framed Prints, Canvas Prints, Posters and Jigsaw Puzzles. All professionally made for quick delivery.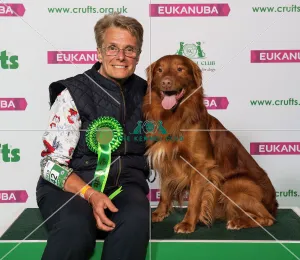 Featured Image
Crufts 2019 - Best of Breed / Gundog
Picture shows Carol Macledd from Reading with Rico a Retriever (Nova Scotia Duck Tolling), which was the Best of Breed winner today, (Thursday 07.03.19) the first day of Crufts 2019 at the NEC, Birmingham.
© BeatMedia
20190307, Best Of Breed, Bob, Carol Macledd, Crufts 2019, Gundog, Reading, Retriever Nova Scotia Duck Tolling, Rico